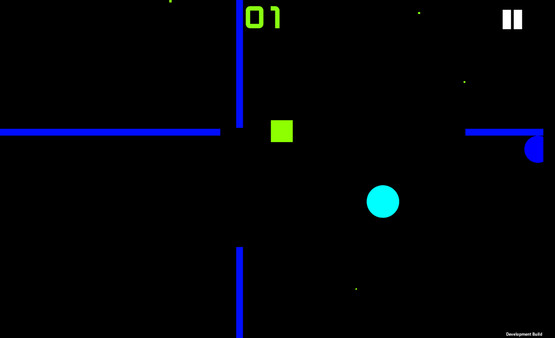 RunnerDot
100% FREE
This deal is already over... Sorry :/
» See RunnerDot on Steam
Android version

Android version, available on the Google Play Store:
https://play.google.com/store/apps/details?id=sk.smdtech.sliderman




iOS version

iOS version, available on the Apple App Store:
https://apps.apple.com/us/app/runnerdot-mobile/id1572993093




About the Game

In RunnerDot, you play as the Dot, the game's protagonist. Your life's goal is to collect Crates while at the same time, evade enemies that are constantly on your tail, trying to destroy you. These enemies come in a couple of flavors, the Particle and the Barrier being the most common ones.

By collecting Crates, your score goes up. The higher your score, the cooler you look. In addition, your score goes into a global Steam leaderboard in which you compete with all the other players. You also collect achievements.

There's also a mobile version of this game, available for Android and iOS. It follows the same logic. It's currently available directly in the Google Play Store and the Apple App Store.